Here we are, just over one week to go and we still have the same problems regarding Defence, Midfield and Attack, basically all along the spine and throughout the team needs strengthening.
Former legends at the club have advised Arsene to go out and spend on experienced players form George Graham to Robert Pires.
Finally though, Arsene is about to open his chequebook and spend some of the approx.100million pounds we have. The boss said:
"Yes overall we will buy. Maybe people feel I am stubborn, but I am not, I just want to do the best for the team and buy the right players. If I have shown one thing in the last 15 years, it is that I have brought in good players. We will bring as well experienced players. People just say 'buy' but it is to buy the right player which is difficult."
All well and good comments there, but ideally we should have done this business in June and July, not with just over a week left in the transfer window.
We have now launched a repeat bid for

Jagielka
, with Everton having to sell to balance the books, and it should be around the £15 million mark. However Everton manager David Moyes has stated "It will only be if Everton want to do it, I certainly don't want to do it, neither does Phil

." We
are also monitoring his team mate Leighton Baines, who would cost a similar amount but is one of the best left backs in the league, as Traore edges closer to a QPR loan deal.
Also on Arsene's radar are two of his most monitored players over the last few years. Both quite young and form the French league, but both quality players and could be world class.
Yann M'Vila has been making steady progress in the French national team and has attracted Europe's largest clubs in recent years. The Guardian today reports that we have launched a 12 million pound bid for him, although other sources say we have had a £20million bid rejected.
The Rennes president has said that M'Vila is not for sale, but that means little in football these days. Arsene has previously said exactly the same thing for both Cesc and Nasri and what's happened with them. If we pay the right money, we can secure anyone.
Eden Hazard is the other player we are interested in, and being the best play in the French league we will have to pay £20+ million for the Belgian international. Hazard's transfer will have to depend on us beating Udinese though, as he feels he has to be playing Champions League football after winning the league with Lille last season.
If we signed those four players we could really press on and, despite our slow start, challenge for the title. Hazard has tremendous creative qualities from the wing and in central positions, whilst M'Vila, Song, Frimpong and Coquelin bout enough strength to deal with the hardest of opposition.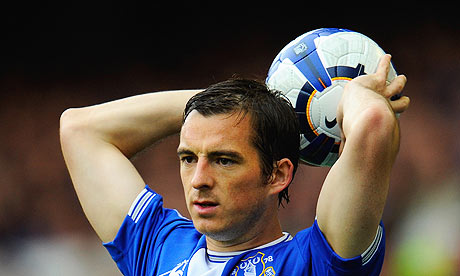 In defence Jagielka is one of the most underrated players in the league and his leadership and experience will work wonders for the rest of our inexperienced squad. Along side him Baines is the Sagna of Left backs and is always dependable, although he can actually cross a ball and gets many goals and assists from his set plays.
Breaking News is that we have also made a bid for Sochaux player Kevin Anin, who has previously has a trial at Tottenham. The player apparently went on strike this weekend when news reached him of a possible deal to Arsenal. Having not seen him play, I cannot say if he will be a good addition to the team.