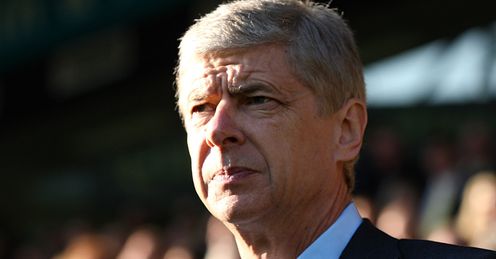 So tonight is a big game, against very tough opposition. In Europe there are no easy games, and Dortmund are practically flying at the moment, with 5 wins in 6 including a confidence boosting win over Bayern last weekend.
At their place, the atmosphere was booming, and we looked shaky to the swift attacking movements of 'the German messi' Gotze. We took the lead though, and defended well in the second half until a marvelous goal snatched the 3 points from us.
Tonight, both teams will have improved greatly. We have slowly been putting together a decent run of form, whilst they have been adapting to Champions League football.
Arsene says:
"I believe that both teams have improved since. We have grown, they have grown. They had a difficult start, we had a difficult start and both teams have improved since. B

ut we feel strong enough to be at home and finish the job."
So tonight will be a tough, tight game and will have a big outcome on how the group is decided. A win would guarantee progression to the knock-out stages, and hopefully give us a chance to rest some key players (ie Van Persie) when we go to Greece in a few weeks. But before we can even consider that we need to get the job done tonight - and today will be one of our trickiest games we've played in a while.
The team will probably be full strength:
Szczesny Koscielny Vermaelen Mertesacker Santos Song Arteta Ramsey Walcott Van Persie Gervinho
Rosicky has picked up a small thigh strain, but is replaced on the bench by Abou Diaby who hasn't featured in a football match since god knows when. There are small hints that Arshavin may be given a run-out, but I think he'll stick with the current winning side for now.
Let's hope things go to plan.